On The Screen July 28 – Aug 3: Amazing line-up!
Missing Thursday Night Movies and Doc Wednesdays? You're in luck.Edgar Wright's beautifully crafted stylish, exciting, and fueled by a killer soundtrack, Baby Driver (14A) shares the road with the sleeper hit of the Summer, The Big Sick (14A), the small black comedy and first film for the Trump era, Beatriz at Dinner (PG) and Risk (PG), the story of WikiLeak's editor-in-chief Julian Assange as seen by documentary filmmaker Laura Poitras (Citizen Four). more.
Baby Driver
Fri. July 28 – Tues. Aug 1

After being coerced into working for a crime boss, a young getaway driver finds himself taking part in a heist doomed to fail.

Directed by: Edgar Wright
Stars: Ansel Elgort, Lily James, Jon Hamm
113 Min / English / 14A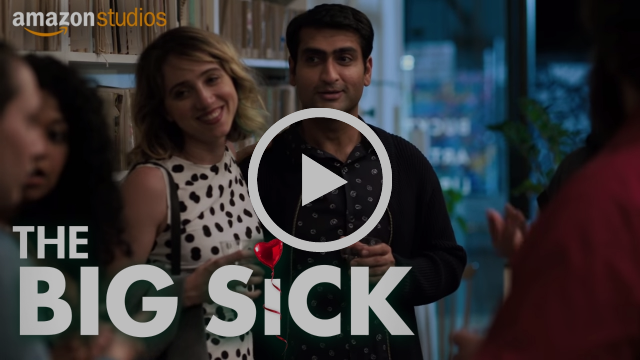 The Big Sick
Fri. July 28 – Tues. Aug 1

A couple deals with their cultural differences as their relationship grows.

Directed By: Michael Showalter
Writers: Emily V. Gordon, Kumail Nanjiani
Stars: Kumail Nanjiani, Zoe Kazan, Holly Hunter
120 Min / English / 14A
Beatriz at Dinner
Sat. July 29 – Thurs. Aug 3

A holistic medicine practitioner attends a wealthy client's dinner party after her car breaks down.

Directed by: Miguel Arteta
Stars: Salma Hayek,  John Lithgow,  Connie Britton
82 Min / English / PG
Risk
Wed. Aug 2

The story of WikiLeak's editor-in-chief Julian Assange as seen by documentary filmmaker Laura Poitras.

Directed By: Laura Poitras
Writers: Laura Poitras (narration)
Stars: Julian Assange, Sarah Harrison, Jacob Appelbaum
92 Min / English / PG
Hot? We have A/C!
Escape the heat and watch the hottest films of the summer in the cool comfort of The Civic Theatre's air-conditioned auditorium.
Your Film on Our Screen
The Civic Theatre is proud to present Kinesis, a four day celebration of Kootenay Film. We are looking for entries that embody the spirit of the Kootenay region. Click here to submit. Deadline is August 4th.Work doesn't need to be new, and emerging artists are welcome.
More to follow on ticket sales, sponsorship opportunities, and programming details, as well as ways that you can help out.
You Gotta Love Sleeper Hits Like The Big Sick ~ Iain Pardoe
One cliche of movie hyperbole that always attracts my attention is the annual "sleeper hit of the summer." Add in "Sundance favourite" and I'm sold. This summer, The Big Sick is that film.  more.
This Month's KSBI Meet Up
This month's Kootenay Screen-Based Industry Meet Up will be held on Monday July 31st at Torchlight Brewing Co. A brewery tour will begin at 6:00pm followed by discussion starting at 6:30.  Learn More
Culture Days is Sept 29-Oct 1
Thinking of putting together a Culture Days event? You should!
Sharing what you do with the community during Culture Days is a fantastic way for artists, organizations and even businesses to gain a new audience.
List your activity on the Culture Days website before August 10 to be entered to win a custom ad promoting your event nationally or a sweet Culture Days t-shirt!
Dunkirk
Aug 4 – 9(TBC)

Allied soldiers from Belgium, the British Empire and France are surrounded by the German army and evacuated during a fierce battle in World War II.

Director: Christopher Nolan
Writer: Christopher Nolan
Stars: Fionn Whitehead, Damien Bonnard, Aneurin Barnard
106 Min / English / PG
The Hero
Aug 10 (TBC)An ailing movie star comes to terms with his past and mortality.

Director: Brett Haley
Writers: Brett Haley, Marc Basch
Stars: Sam Elliott, Laura Prepon, Krysten Ritter
93 Min / English / PG

Trailer: https://www.youtube.com/watch?v=gjZ3af65fwk
Atomic Blonde
Aug 11 – 16 (TBC)

An undercover MI6 agent is sent to Berlin during the Cold War to investigate the murder of a fellow agent and recover a missing list of double agents.

Directed By: David Leitch
Writers: Kurt Johnstad (screenplay), Antony Johnston (based on his Graphic Novel)
Stars: Charlize Theron, James McAvoy, John Goodman

115 Min / English / PG

Trailer: https://www.youtube.com/watch?v=yIUube1pSC0
Valerian
Aug 11 – 16 (TBC)

A dark force threatens Alpha, a vast metropolis and home to species from a thousand planets. Special operatives Valerian and Laureline must race to identify the marauding menace and safeguard not just Alpha, but the future of the universe.

Directed By:Luc Besson
Writers:Pierre Christin (comic book), Jean-Claude Mézières (comic book)
Stars: Dane DeHaan, Cara Delevingne, Clive Owen

137 Min / English / PG

92 Min / English / PG
Trailer: https://www.youtube.com/watch?v=K8oVfkZM3pA