The Shape of Water is here! Darkest Hour co-stars!
The Shape of Water
Friday Feb 2 – Tuesday Feb 6

At a top secret research facility in the 1950s, a lonely janitor forms a unique relationship with an amphibious creature that is being held in captivity.

Director: Guillermo del Toro
Writers: Guillermo del Toro (screenplay by), Vanessa Taylor (screenplay by)
Stars: Sally Hawkins, Octavia Spencer, Michael Shannon
123 Min / English / 14A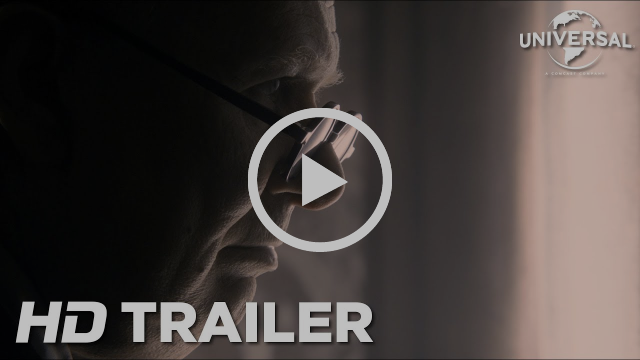 Darkest Hour
Wednesday Feb 7, Thursday Feb 8 7:30PM

During the early days of World War II, the fate of Western Europe hangs on the newly-appointed British Prime Minister Winston Churchill, who must decide whether to negotiate with Hitler, or fight on against incredible odds.

Director: Joe Wright
Writer: Anthony McCarten
Stars: Gary Oldman, Lily James, Kristin Scott Thomas
125 Min / English / PG
The Pitch Episode 12
This week's episode of The Pitch is here! Starring Civic programmer – Jason Asbell, The Pitch is our comedic weekly web series. Get this week's full programming schedule and more! WATCH NOW
Check out all episodes of The Pitch here: https://www.facebook.com/pg/NelsonCTS/videos/
Need a Movie Buddy?
Join us for our next Films with Friends Meet Up
Our Films with Friends meet ups will now be held every Thursday at 6:00pm at Cake Betty Cafe and Cakery – 709 Vernon St. If you or someone you know needs someone to go the movies with, this is a great opportunity to see a film in a group setting. The group will be meeting for coffee, treats and conversation at 6 and will then enjoy this week's Thursday film at The Civic! While the meet up is geared towards seniors in our community, everyone is welcome! Check out the event on Facebook
Claim Your Lost and Found Items!
Our Lost & Found is Full and will be emptied soon
Our Lost and Found Bin is getting very full! We have many articles of clothing and lots of personal items as well. If you think you may have lost something at The Civic, please let someone in the office know during a movie, or while the box office is open beforehand. We will be happy to let you look through our bin. Valuable items are kept in a safe place and will need to be described in order to get them back. In two weeks time, (Feb 14th), we will be giving away or throwing out everything in our Lost and Found.
From The Civic Blog
Iain Pardoe on The Shape of Water and Brian May with our bi-weekly column
In his latest entry to The Civic Blog, contributor Iain Pardoe offers his take on the upcoming del Toro masterpiece – The Shape of Water: "The basic premise concerns a woman falling in love with a captive amphibious creature while working in a military lab. As you can see from the preview, however, this "fairy tale for troubled times" plays more like a classic, old-fashioned romance than a fantastical monster movie." Read More
Brian May – movie buff and board member at NCTS, writes about a recent trip to The Civic to see Three Billboards in our bi-weekly Large Popcorn, Extra Butter column for the Nelson Star: "Chalk powder snow was floating past the glow of the theatre marquee. A few stragglers ambled down the stairs with that 'where did we park the car' look in their eyes. "I think the director was just being clever." our street-side companion offered while I glanced at a bright poster on the outside wall. " Low wardrobe budget. " I suggested." Read More
Did you know you can save $2.00 EVERY time you see a movie?
The $2.00 discount at the box office is only one of the many perks of being a member of Nelson Civic Theatre Society.  We also offer free screenings of classic films and cult favourites, points towards free tickets, popcorn and fountain drinks, and a voice in the direction of the organization. Click here to get started!
Recently started or renewed your membership? 
Come pick up your new swipe card!
If you've been in recently to start or renew your membership, you may have forgotten to pick up your new swipe card. See us in the office to get your shiny new proof of membership!
The Post
Friday Feb 9 TBC

A cover-up that spanned four U.S. Presidents pushed the country's first female newspaper publisher and a hard-driving editor to join an unprecedented battle between the press and the government.

Director: Steven Spielberg
Writers: Liz Hannah, Josh Singer
Stars: Meryl Streep, Tom Hanks, Sarah Paulson
116 Min / English / PG
Faces Places
Friday Feb 9 TBC

Director Agnes Varda and photographer/muralist J.R. journey through rural France and form an unlikely friendship.

Directors: JR, Agnès Varda
Writers: JR, Agnès Varda
Stars: Jean-Paul Beaujon, Amaury Bossy, Yves Boulen
89 Min / French (With Subtitles) / PG
The Square
Thursday Feb 15 TBC

A prestigious Stockholm museum's chief art curator finds himself in times of both professional and personal crisis as he attempts to set up a controversial new exhibit.

Director: Ruben Östlund
Writer: Ruben Östlund
Stars: Claes Bang, Elisabeth Moss, Dominic West
142 Min / English / 14A