My Little Pony, American Made, Zombie Walk, Suspiria, Loving Vincent and more!
My Little Pony: The Movie
Fri. Oct 27 – Sun. Oct 29

A dark force threatens Ponyville, and the Mane 6 embark on an unforgettable journey beyond Equestria where they meet new friends and exciting challenges on a quest to use the magic of friendship to save their home.

Director: Jayson Thiessen
Writers: Meghan McCarthy, Joe Ballarini
Stars: Emily Blunt, Kristin Chenoweth, Liev Schreiber
99 Min / English / G
American Made
Fri. Oct 27 – Tues Oct 31The story of Barry Seal, an American pilot who became a drug-runner for the CIA in the 1980s in a clandestine operation that would be exposed as the Iran-Contra Affair.

Director: Doug Liman
Writer: Gary Spinelli
Stars: Tom Cruise, Domhnall Gleeson, Sarah Wright
115 Min / English/ 14A
Zombie Walk 2017
Zombie Walk is back! The walk will begin at Reo's Movie Emporium for make-up services by donation, then zombies will make their way to the Chahko Mika Mall! There, they will overrun the mall in true Dawn of the Dead fashion! Afterwards, join us for a free screening of the 1978 classic, Dawn of the Dead! #ZombieWalkNelson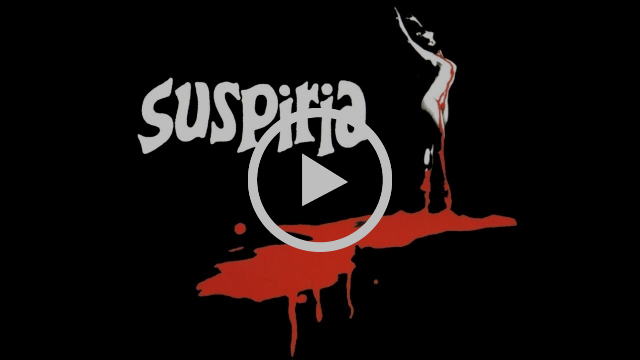 Suspiria – 40th Anniversary Remaster
Mon. Oct 30 7:30pmJoin us for a special screening of the ultimate Halloween movie – Suspiria, in beautiful restored 4K form! Presented in part by Reo's Movie Emporium!
A newcomer to a prestigious ballet academy comes to realize that the school is a front for something sinister amidst a series of grisly murders.

Director: Dario Argento
Writers: Dario Argento (screenplay), Daria Nicolodi (screenplay)
Stars: Jessica Harper, Stefania Casini, Flavio Bucci
98 Min / English / 14A
Deconstructing Dinner – Milk
Wed. Nov 1 7:30pmWe are proud to host the opening night of the Deconstructing Dinner Film Fest! The night will be highlighted by the documentary Milk (6:30pm), and a panel on Infant Feeding. Learn More
Loving Vincent
Wed. Nov 1 7:30pm

The world's first fully oil painted feature film, brings the artwork of Vincent van Gogh to life in an exploration of the complicated life and controversial death of one of history's most celebrated artists.

Directors: Dorota Kobiela, Hugh Welchman
Writers: Dorota Kobiela, Hugh Welchman
Stars: Douglas Booth, Jerome Flynn, Robert Gulaczyk
94 Min / English / PG
A Change of Plans…
Unfortunately, we have been informed that we are unable to make the Monday, Oct 30th screening of Suspiria free for our members. We would like to offer all members who attend the show a free mini popcorn for their trouble.
Read all about this week's line-up
"Finally getting its big screen props, My Little Pony: The Movie, directed by and penned by a couple of veterans of the show, plays this weekend alongside, in perfect marriage, the drug fueled adventures of Barry Seal featured in American Made…" Read More
Members, we want to hear from you!So much has been going on behind the scenes at The Civic Theatre lately – we are gearing up for some bigger facility improvements and working hard to improve and streamline our service to members and patrons.

A strong membership makes for a strong organization, and will help us encourage new members and apply for funding.  You can help us by telling us why you are a member.  An extra incentive: one lucky member will win two tickets to our Oscar Party in March 2018!  Please respond by October 20th.

Please note that when you submit this form, you are also giving us permission to use this content for marketing and fundraising purposes. We may also contact you for a photograph to include in our upcoming membership campaign.
Did you know you can save $2.00 EVERY time you see a movie?
The $2.00 discount at the box office is only one perk of being a member of Nelson Civic Theatre Society.  We also offer free screenings of classic films and cult favourites, points towards free tickets, popcorn and fountain drinks, and a voice in the direction of the organization. Click here to get started!
Victoria and Abdul
Nov 3 TBCQueen Victoria strikes up an unlikely friendship with a young Indian clerk named Abdul Karim.Director: Stephen Frears
Writers: Lee Hall (screenplay by), Shrabani Basu (based on the book by)
Stars: Judi Dench, Ali Fazal, Tim Pigott-Smith
111 Min / English / PG

Trailer: https://youtu.be/SCLcSLxlKkM
Disruptive Innovation Festival:
The online festival of ideas that asks: 
what if we could redesign everything?
Nov 6-24, various a.m. times TBA soon.
The Civic Theatre will livestream DIF sessions in November:check it out to learn more!
Deconstructing Dinner Film Fest 2017
Nov 1 – 11 (1st and 4th at The Civic Theatre)Join us for two nights of exceptional food related films and discussion! Nov 1st will feature the documentary Milk (6:30pm), and a panel on Infant Feeding. Nov 4th will be highlighted by the documentary An Acquired Taste (3:00pm), as well as a panel discussion and a giveaway of some fantastic reads related to meats and ethical hunting.

Learn more: http://filmfest.deconstructingdinner.com
Only the Brave
Nov 3 TBCBased on the true story of the Granite Mountain Hotshots, a group of elite firefighters risk everything to protect a town from a historic wildfire.Director: Joseph Kosinski
Writers: Sean Flynn (based on his GQ article "No Exit"), Ken Nolan
Stars: Josh Brolin, Miles Teller, Jeff Bridges
133 Min / English / PG

Trailer: https://youtu.be/mQj4BkYf-HM
The Florida Project
Nov 4 TBCSet over one summer, the film follows precocious 6-year-old Moonee as she courts mischief and adventure with her ragtag playmates and bonds with her rebellious but caring mother, all while living in the shadows of Disney World.Director: Sean Baker
Writers: Sean Baker, Chris Bergoch
Stars: Willem Dafoe, Brooklynn Prince, Valeria Cotto
115 Min / English / 14A

Trailer: https://youtu.be/WwQ-NH1rRT4
Drop Everything
Nov 6 7:00pmFrom the Powerhouse that brought you award-winning classics like McCONKEY and DAYS OF MY YOUTH Matchstick Productions takes a more lighthearted approach that returns the focus to the featured athletes and world-class action. DROP EVERYTHING features the world's preeminent freeskiers along with quick-hitting comedy, stunning locations, a potent soundtrack, and stellar cinematography.
Doors: 7:00 PM, Movie Starts: 8:00 PMGet Tickets!

Adults: $18 | Under 19: $15
Win a Coldsmoke Clinic & other Prizes!
Young Men
Nov 8 TBCYoung Men is a feature-length dance film without dialogue shot on location in Northern France featuring dancers from BalletBoyz dance company. Based on the hugely successful stage production that premiered at Sadler's Wells Theatre in 2014, it is choreographed by Iván Pérez with a commissioned score by singer songwriter Keaton Henson.Director: Michael Nunn
Writers: Michael Nunn, William Trevitt
Stars: Andrea Carrucciu, Simone Donati, Flavien Esmieu
72 Min / English / PG
Learn More

Trailer: https://youtu.be/AC5tEqnSmzI