On the Screen Sept 1 – 7: Something for Everyone!
SEPTEMBER 1ST – 7TH
An Inconvenient Sequel – Special Presentation!
After Wednesday's screening of 
An Inconvenient Sequel
, we are excited to host a short presentation from Laura Sacks, head of the local Citizens' Climate Lobby! Laura recently completed training as a Climate Reality leader from none other than Al Gore! Join us 
Wednesday Sept. 6th at 7:30pm
, or Monday Sept. 4th at 7:30pm for a regular screening of the film. GET TICKETS: 
http://civictheatre.ca/whats-on/now-playing-and-tickets/
Logan Lucky
Fri. Sept 1 – Tues. Sept 5

Two brothers attempt to pull off a heist during a NASCAR race in North Carolina.

Directed By: Steven Soderbergh
Writer: Rebecca Blunt
Stars: Channing Tatum, Adam Driver, Daniel Craig
119 Min / English / PG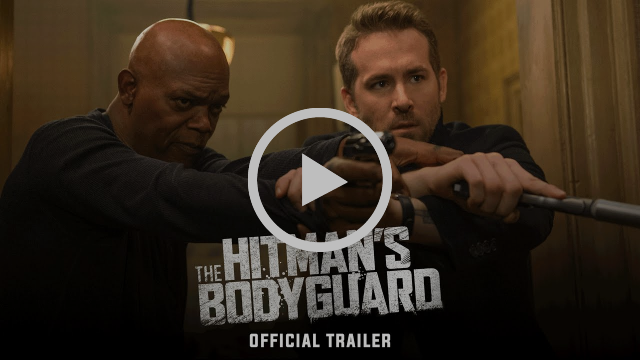 The Hitman's Bodyguard
Fri. Sept 1 – Tues. Sept 5

The world's top bodyguard gets a new client, a hitman who must testify at the International Court of Justice. They must put their differences aside and work together to make it to the trial on time.

Directed By: Patrick Hughes
Writer: Tom O'Connor
Stars: Ryan Reynolds, Samuel L. Jackson, Gary Oldman
119 Min / English / 14A
The Birdcage
Sun. Sept 3 FREE

Join us for a free community screening of the classic, The Birdcage, for Kootenay Pride! A gay cabaret owner and his drag queen companion agree to put up a false straight front so that their son can introduce them to his fiancée's right-wing moralistic parents.

Directed By: Mike Nichols
Writers: Jean Poiret (play), Francis Veber (earlier screenplay)
Stars: Robin Williams, Nathan Lane, Gene Hackman
119 Min / English / PG
An Inconvenient Sequel
Mon. Aug 4th, Wed. Aug 6th

A decade after An Inconvenient Truth (2006) brought climate change into the heart of popular culture comes the follow-up that shows just how close we are to a real energy revolution.

Directed By: Bonni Cohen, Jon Shenk
Stars: Al Gore, Hilary Ashford-Ng, George W. Bush
98 Min / English / PG
It's never been a better time to be a member of The Civic Theatre
Get a discount on tickets, free Member Monday screenings, weekly email updates on our programming, discounts with our local member partners, a vote at our AGM and more! SIGN UP and Learn More
Kinesis 2017
September 22 – 25
Kinesis will be a four day event celebrating Kootenay cinema. Come as a filmmaker and enjoy the entire program, including professional development, networking and open space sessions, or come as a viewer and enjoy the screenings of local films. Our line up includes the hilarious dramatic comedy – The Bad Mother, the BC made documentary Out of the Interior, The nature documentary – The Last Mountain Caribou and many other fantastic local productions spanning several genres.
Learn More
Come see us at Festival of Programs!
Come see us at the NDCC's Festival of Programs for info on our exciting new membership options, our new loyalty program, Nelson Culture Days and our upcoming celebration of Kootenay film, Kinesis! Wednesday, Sept. 13th, from 5-7:30pm at the NDCC!
Culture Days is Sept 29 – Oct 1
Thinking of putting together a Culture Days event? You should!
Sharing what you do with the community during Culture Days is a fantastic way for artists, organizations and even businesses to gain a new audience.
List your activity, or check out all the fantastic FREE events on the Culture Days website!
It
Sept 8th (TBC)

A group of bullied kids band together when a monster, taking the appearance of a clown, begins hunting children.

Directed By: Andy Muschietti (as Andrés Muschietti)
Writers: Chase Palmer (screenplay), Cary Fukunaga (screenplay)
Stars: Bill Skarsgård, Jaeden Lieberher, Finn Wolfhard
135 Min / English / 14A

Trailer: https://youtu.be/xKJmEC5ieOk
Copyright © 2017 Nelson Civic Theatre Society, All rights reserved.
You are receiving this email because of your past membership with Nelson Civic Theatre Society.

Our mailing address is:

Nelson Civic Theatre Society

719 Vernon St

Nelson, BC V1L 4G3

Canada

Want to change how you receive these emails?
You can update your preferences or unsubscribe from this list
Click here to 

Reply

 or 

Forward
Last account activity: 1 day ago
Details