SOLO is coming to the CIVIC 
 Up next INCREDIBLES 2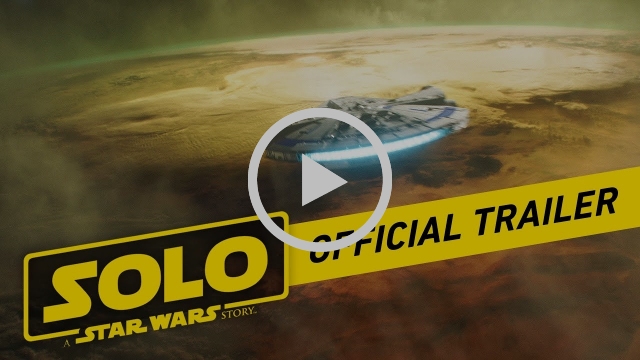 Solo: A Star Wars Story
Friday June 29 – Thursday July 5During an adventure into the criminal underworld, Han Solo meets his future copilot Chewbacca and encounters Lando Calrissian years before joining the Rebellion.

Director: Ron Howard
Writers: Jonathan Kasdan, Lawrence Kasdan
Stars: Alden Ehrenreich, Woody Harrelson, Emilia Clarke
PG-13 | 2h 15min | Action, Adventure, Fantasy
Solo is here at The Civic Theatre from June 29th – July 6th. Check out the show times in this week episode of The Pitch.
Summer of  Sundance: Selections from the Sundance Film Festival Featured!
It is movie festival season again and The Civic Theatre is doing its part to bring you the best of the Sundance Film Festival. From July 20- 26, feature films like'Hereditary', 'First Reform', 'Heart's Beat Loud', 'The Seagull', and 'Won't You be My Neighbour'. will take over the theatre in the first of our series of summer festival take overs. Stay tuned for the weeks schedule. More info about these films below. 
We're Sorry You Missed It! LAST 
2
 DAYS TO DONATE
Help us keep you in the know by participating in this month's giving challenge. "With so much going on, our capacity to advertise our diverse programs is limited. Our biggest issue is getting word out to the community about events like these, even when they are free of charge.
Enter the Great Canadian Giving Challenge, a Canadahelps.org campaign promoting giving to projects across Canada throughout the month of June. Funds raised for The Civic Theatre through this campaign will support design costs, social media boosts, and virtual and printed advertising for our programs, making sure that our information about these events can reach the people who would appreciate them most.
During this month, every gift made will enter The Civic Theatre into a draw to win $10,000." Read More
Need a Movie Buddy?
Join us for our next Films with Friends Meet Up
Our Films with Friends meet ups are now held every Thursday at 6:00pm at Cake Betty Cafe and Cakery – 709 Vernon St. If you or someone you know needs someone to go the movies with, this is a great opportunity to see a film in a group setting. The group will be meeting for coffee, treats and conversation at 6 and will then enjoy this week's Thursday film at The Civic! While the meet up is geared towards seniors in our community, everyone is welcome! Check out the event on Facebook
Membership is Important – (and now packs more value than ever before)
The $2.00 discount at the box office is just one of the many perks of being a member of Nelson Civic Theatre Society. Membership is also your ticket to free screenings of classic films and cult favourites, points towards free admission, popcorn and fountain drinks, a voice in the direction of the organization and even more!
Click here to get started!
Recently started or renewed your membership? 
Come pick up your new swipe card!
If you've been in recently to start or renew your membership, you may have forgotten to pick up your new swipe card. See us in the office to get your shiny new proof of membership!
Incredibles 2 
Friday, July 6th – July 19th TBCBob Parr (Mr. Incredible) is left to care for the kids while Helen (Elastigirl) is out saving the world.

Director: Brad Bird
Writer: Brad Bird
Stars: Craig T. Nelson, Holly Hunter, Sarah Vowell
PG | 1h 58min | Animation, Action, Adventure 
Heart's Beat Loud
Friday, July 20th – July 24th TBCA father and daughter form an unlikely songwriting duo in the summer before she leaves for college.

Director: Brett Haley
Writers: Brett Haley, Marc Basch
Stars: Nick Offerman, Kiersey Clemons, Ted Danson
PG-13 | 1h 37min | Drama, Music PG 
First Reformed
Friday, July 20th – July 24th TBCA priest of a small congregation in upstate New York grapples with mounting despair brought on by tragedy, worldly concerns and a tormented past.

Director: Paul Schrader
Writer: Paul Schrader
Stars: Amanda Seyfried, Ethan Hawke, Cedric the Entertainer
R | 1h 53min | Drama, Thriller 
Hereditary
Friday, July 20- July 24th TBCAfter the family matriarch passes away, a grieving family is haunted by tragic and disturbing occurrences, and begin to unravel dark secrets.

Director: Ari Aster
Writer: Ari Aster
Stars: Toni Collette, Milly Shapiro, Gabriel Byrne
R | 2h 7min | Drama, Horror, Mystery